Aqua Illumination Prime Fuge LED Black
$399.00
SHIPPING & DELIVERY
CLICK + COLLECT AVAILABLE
FLAT RATE $9.95 SHIPPING
The Prime Fuge is is optimized to put all of it's power towards growing algae, and grow it fast.
Specifically designed for refugium systems.

Optics
The AI Prime® Freshwater comes standard with 80 degree lenses giving you the best balance of power and spread. Our lens optics are custom designed, boasting greater than 90% optical efficiency and including a diffuse exit surface to provide improved color blending.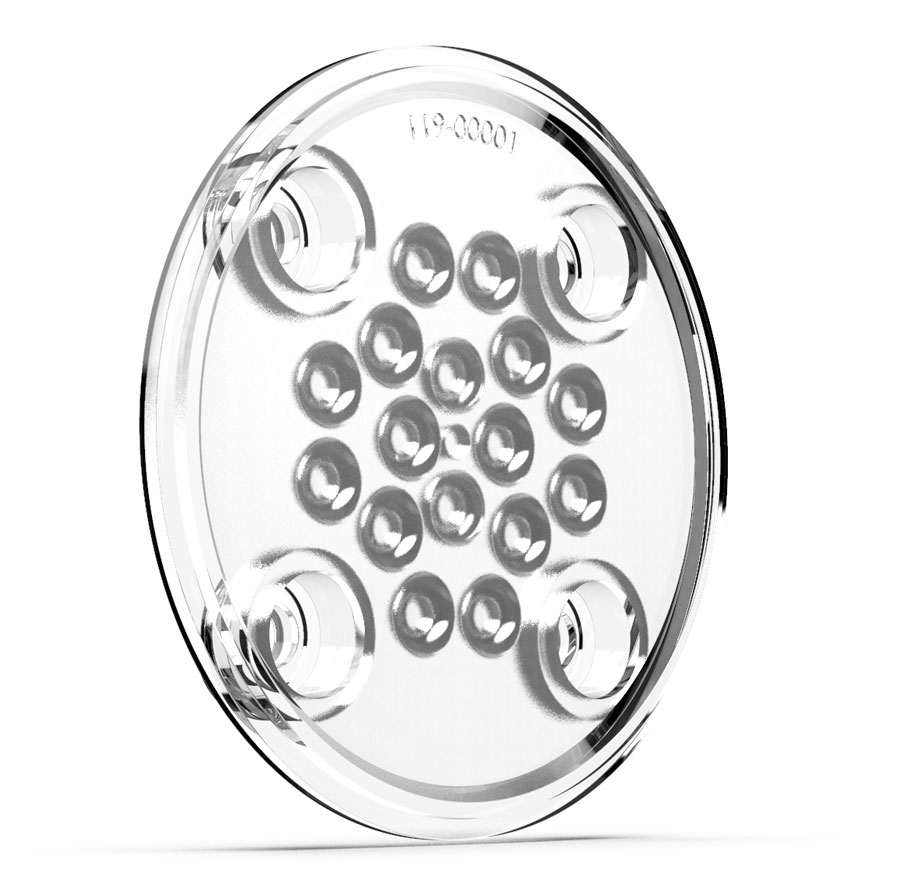 LEDs
The AI Prime® Fuge utilizes the latest LED technology from leading manufacturers, arranged to provide the best performance.
6 – Photo Red
4 – Red
2 – Cool White
2 – Violet

myAI®


Dashboard
Each tank has a dashboard with easy-to-access quick keys for turning your lights on/off or changing the mode.

Schedule Mode
Our intuitive schedule mode is so easy to program you'll have plenty of time for more important tasks, like enjoying your corals.



Schedule Mode: Easy Setup
Want an even easier way to program your lights? We've got you covered. Our Easy Setup wizard is a breeze.


Manual Mode: Kelvin
Set your lights to the exact color temperature your corals need with our handy Kelvin wheel.



Acclimation
Installing new equipment can be stressful for your livestock. Acclimation mode provides the gentle transition they need to adapt and thrive.



Tank Mount


Easily mount your AI Prime® on your rimmed or rimless tank with the adjustable Prime Tank Mount. The innovative ball joint makes it simple to tilt and turn your Prime to get the optimal light for your corals. Made of high-quality brushed aluminum it will look great on any setup. Comes in black or silver.


Hanging Kit


The Prime Hanging Kit from AI is an elegant way to suspend your light above your tank. The unique ball joint makes it a snap to tilt and turn your Prime for optimal light coverage. Made of high-quality brushed aluminum in black or silver.


Flex Arm


A silicone-coated flex arm makes for an attractive and sturdy solution for mounting your AI Prime™. Our most flexible mount for a rimmed or rimless tank. Wire-management clips are included.
Available in 12 and 18in. lengths.



Technical Specifications

Dimensions
Length 12.4cm
Width 12.4cm
Height 3.4cm
Weight 0.43kg

Power Specifications
Power Consumption 46W at full power
Universal Input Range 100 to 240VAC / 50-60Hz
Cable Length 6.1m
PSU Regulatory Compliance UL, CE & RoHS

What's in the Box
AI Prime® Fuge
Power Adapter
Quick Start Guide